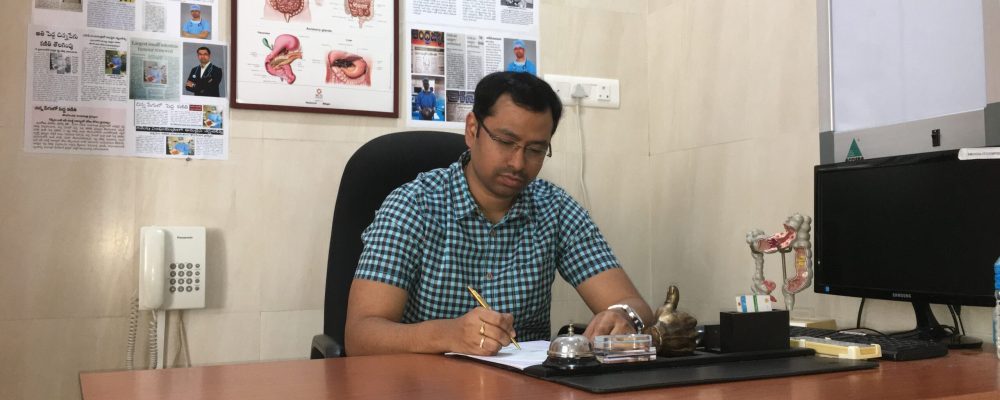 Dr Karthik Babu Perumalla
MBBS,DNB -General surgery FALS-HPB,FALS-Bariatric surgery
FMAS,FIAGES,EFIAGES. Fellow in Hepato pancreato biliary surgery,Bariatric surgery and Therapeutic Endoscopy. Consultant Laparoscopic GI & Bariatric Surgeon and Endoscopic Surgeon.
I'm  dedicated and disciplined surgeon hailing from Markapur,Prakasam district,Andhra Pradesh. I have received MBBS degree from  NRI Medical College, Guntur and PG from Kamineni Hospitals, LB Nagar,Hyderabad. I have done few fellowships in Minimal Assess surgery,GI surgery,Hepato-Pancreato-Biliary Surgery and Therapeutic Endoscopy and has a strong track record of success in treating advanced conditions,proactive and high performing professional committed to achieve the best possible outcome for every patient. 
ABOUT MY MENTORS
I'm lucky to have the best mentors any one would ask for. Mr.RAJA RATNAM, my science teacher recognized my keen interest towards medical sciences and motivated me to take up medical profession.
Dr.G.Satyanarayana sir and Dr.Y.Srinivas sir taught the ABCs of Surgery which helped me to buildup my surgical carrier. My Journey with them during my Post graduation days in Kamineni Hospitals was my lifeline and words cant describe how thankful i'm to them.
I am Greatful to Dr.Vipul Roy Rathod for teaching me the Art of Endoscopy which is going to be the future prospect for minimal invasive surgery. My tenure with him at the World Gastroenterology Institute and Endoscopy Asia,Mumbai inspired me to aim high in my carrier.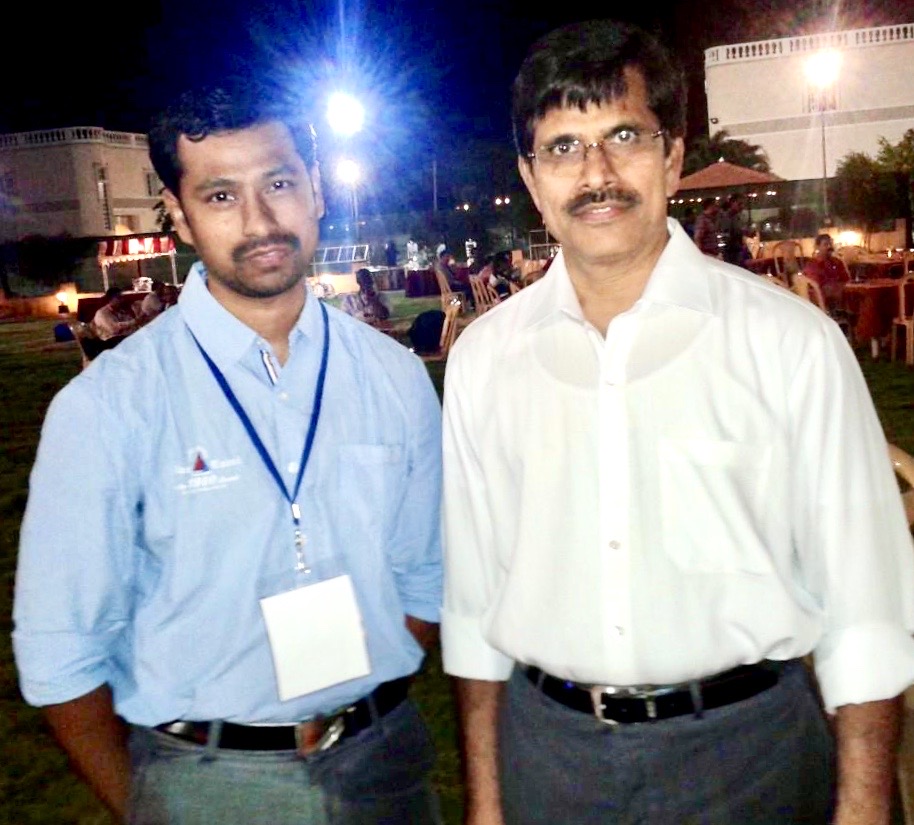 My role model and inspiration."Father of Indian Laparoscopy"
Fellowships In Minimal Access Surgery
FMAS (Fellowship in minimal Access surgery) – April
2016.
Affiliated to Association of Minimal Access Surgeons of India (AMASI)
FIAGES (
Fellowship in Indian association of gastrointenstinal endosurgeons
) –
JUNE
2016
. Affiliated to Indian association of gastrointenstinal endosurgeons (IAGES) and Royal College of Surgeons,UK.
Fellowship in Surgical Gastroenterology
FALS–HPBS (Fellowship in Advanced Laparoscopic surgery – HepatoPancreaticoBiliary Surgery) – August
2018
, Affiliated to Indian association of gastrointenstinal endosurgeons (IAGES) and Royal College of Surgeons,UK.
.
Fellowship in Bariatric surgery
FALS-Bariatric surgery Fellowship in advanced Laparoscopic surgery and Bariatric Surgery - 2021 affiliated to IAGES(Indian Association of Gastrointestinal Endosurgeons) and Royal college of surgeons,UK.
Fellowship in Endoscopy – February
2017
under Dr. Vipul Roy Rathod (Pioneer of Endoscopic ultrasound in Asia). Affiliated to World Gastroenterology institute and Endoscopy Asia, Mumbai
EFIAGES (Fellowship in upper GI Endoscopy and colonoscopy) – January
2018
. Affiliated to Indian association of gastrointenstinal endosurgeons (IAGES)